Creating Lifetime Memories for High School Seniors


Whether you remember your high school days or not, chances are you remember at least one good or bad experience from that time in your life; and it's very likely one of those memories is your senior portraits.
Today's seniors remember their portraits too, but a lot has changed with this genre of photography over the years. What was once a huge event, always completed by a professional, is no longer. It is not at all uncommon for today's high school seniors to have their portraits shot on an iPhone (cringe!) in their backyard! (Double cringe!)
This new trend is forcing today's professional photographers to adapt. Not only does a photographer now have to compete with other local photographers, they have to compete with Mom, too. Photographers have to show their clients why they should hire a professional instead of 'Uncle Bob' with the really nice camera. Theoretically, the answer is simple: you must make your images more than a step above the rest. Your photographs must be so mind-bogglingly wondrous that seniors--and their parents--stand there, jaw agape, wondering how you did it. Soon, the seniors will be the ones telling their parents that they just have to get their senior photos taken by Photographer X (that's you!).
However, this presents the real question: How are you supposed to do that? The below tips should help get you started!
Note: Even though this blog focuses on seniors, it really could apply to any sort of portraiture. I hope that everyone, amateur to seasoned veteran, can glean at least something useful for their own business.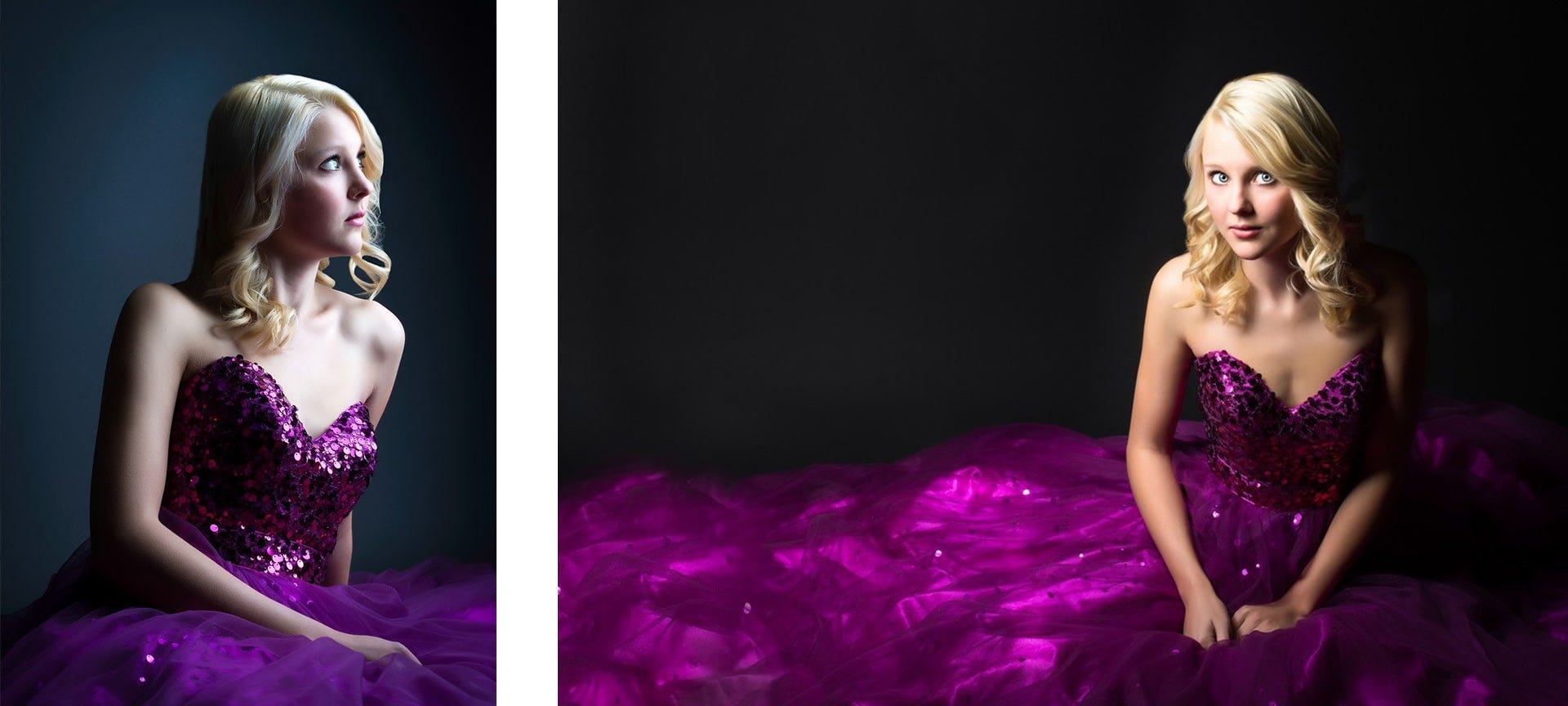 You're Looking for Light, Not Location!
This can be a really big challenge because not all locations are pretty. Adding to this is the senior (mostly the girls) who "just found this absolutely beautiful location and were wondering if they could do their portraits there." Well, probably, yes they can, but, as the photographer, you really ought to scout the location first. Either way, you can absolutely make a "bad" location look beautiful with beautiful light. However, you cannot make a "good" location look beautiful with bad light. It's just not going to happen.
As photographers, I think that we can get so caught up in the moment and sometimes lose sight of the main objective. This especially rings true with seniors, because it's a really exciting time for them. They've chosen you, as a photographer, in which to trust and confide. With these distractions in the back of our minds, we may forget that our clients will have these memories for a lifetime to show their children and grandchildren. No pressure now!
Deep breath. You're at your location, and Mom is bothering you about outfits. Relax, and look for your light. It's there. I promise.
I never go anywhere on a shoot--especially a senior session--without at least one circular reflector. I usually use my giant oval one. You can purchase this style reflector (it's my favorite) at any online photo retailer for approximately $50. They're affordable and make all the difference. Often I see people "under light" with reflectors. Don't do that! Stop it now! You're creating monster light. Tell your assistant (you should always have someone helping you) to get the reflector in the air! You must use your reflector properly. Think of it like a soft box--would you ever put a soft box directly underneath someone? Probably not, so don't do it with a reflector, either. Many times, the senior's parents or siblings (especially if they're a little younger) would love to help you with the reflector. Feel free to ask if either would be willing to help, and achieve the results you want by giving them gentle direction.
The two photos below were in a less-than-ideal locations (trust me, there are a few times on sessions where the family and senior are looking at me like... "are you sure?"), but the light was really nice. I was able to augment what was already there with my reflector, and I got a superb result.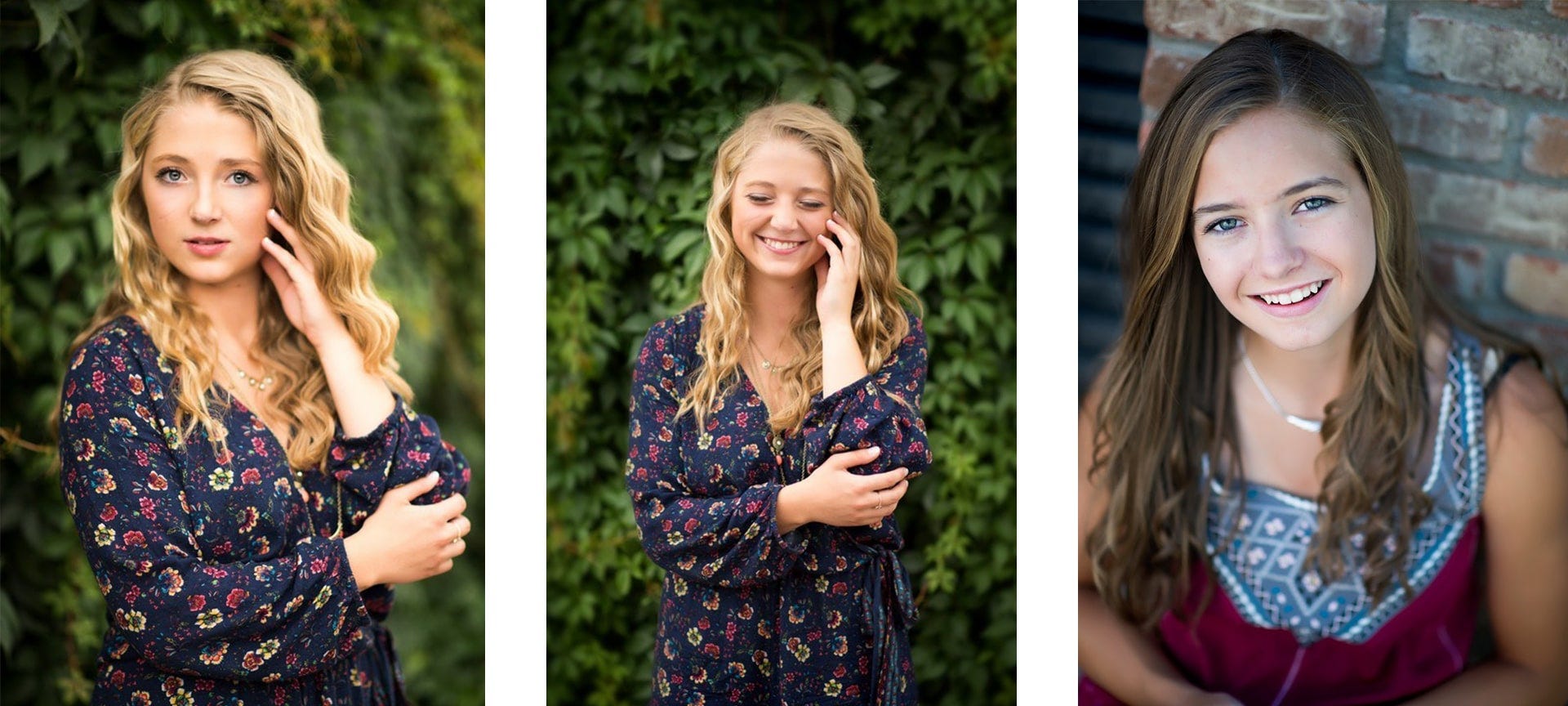 During one of the sessions, we found some "gross red plants" hanging over a wire fence. This time, I asked (always ask!) Mom and senior if they were willing to try something different. I recommend never doing this at the beginning of your session! I told them I wasn't sure how it would turn out, but if it worked it would look great. And work, it did! We came out with a beautiful photograph. Again, it's the color and light I looked for. I knew that with my aperture setting, I would be able to blur out the background so only the color would be prominent. This is something that works much, much better on a lens with a fast aperture (2.8 or wider).
In fact, some of the best photos I've taken with seniors were in locations I originally thought unusable. But the light was great, so I gave it a shot, literally.
I encourage you to give it a shot too.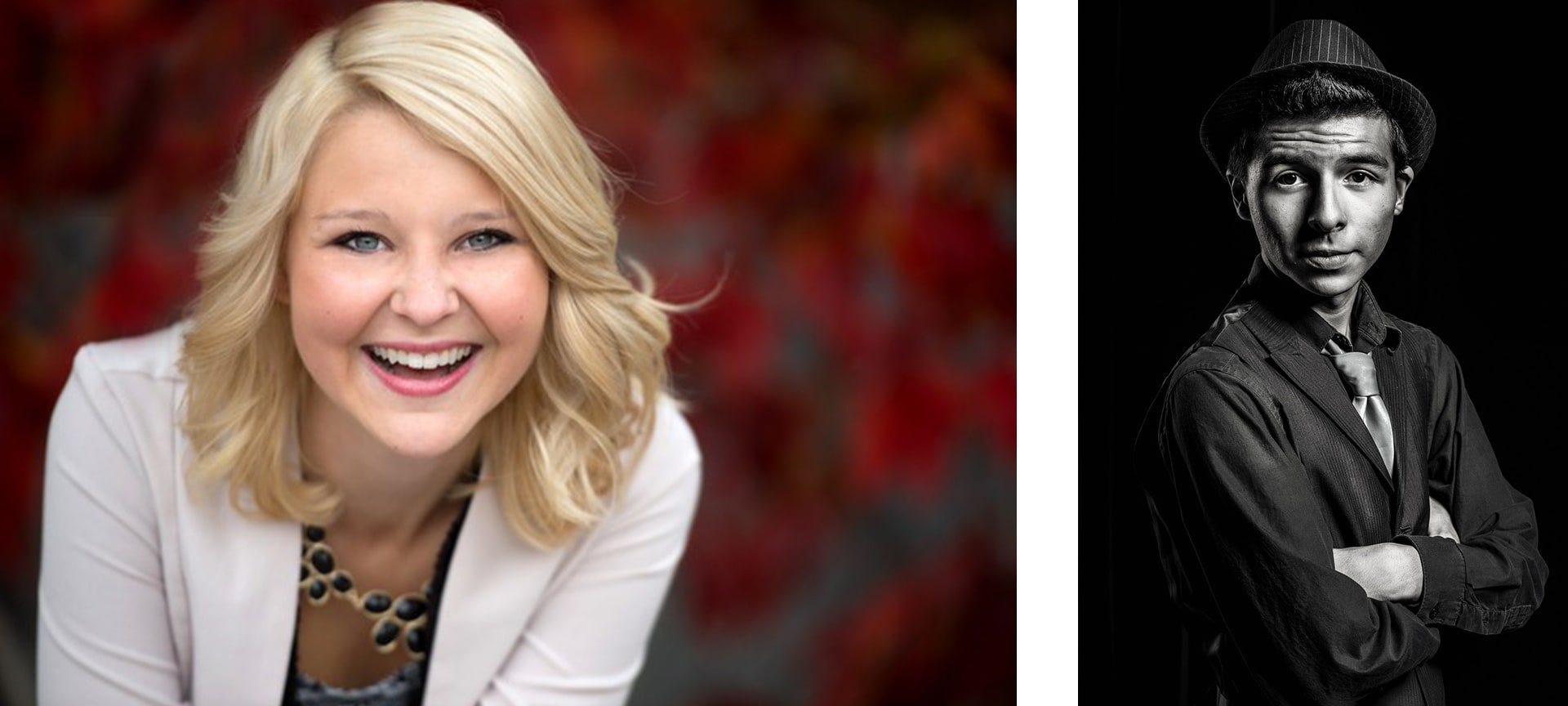 Posing and Directing Your Client
If you're a commercial photographer, or often do commercial portraits, you MUST remember that your senior clients are NOT professional models. You'll probably need to give seniors some "do this, do that" type of direction, which is OK and truly does help them feel comfortable. Just try not to sound too demanding.
Chances are likely that the senior has never participated in a photo shoot that focused solely on them. They probably have a parent or sibling hovering around, fixing hair, adjusting this, doing that, etc. They've also got you as the photographer saying "pose like this, move like that, look over here". And they've got themselves, hoping that they look good, hoping that they're posing OK, and other distracting worries.
A photographer's job is very stressful, but the senior's is much more so. Please, be considerate of how you are treating them. You may be on a tight schedule, but don't make them feel rushed or you really won't get the results you're hoping. I'm a professional photograher who had my own senior photos taken professionally and I was STILL nervous!
Remember that you are trying to cram a very important event in the space of just one or two hours. That said, there are some things that you can take advantage of that will make everything go much more smoothly.
Firstly, please, PLEASE never tell your senior to "smile!" Just don't do it. Seriously. This advice is the most counterproductive in the world. Instead, say something funny and MAKE a smile happen! Act foolish, say something silly, ask for them to tell you something funny. Ask Mom if there are any embarrassing stories she can tell you about the senior. Almost 100% of the time, the senior will be mortified, but she/he will be smiling! The best part is, it'll be natural, because you captured a REAL moment, and not a "smile! Say cheese!" moment.
When you DO get a fantastic shot, turn your camera around, say "Wow! That was great!" and show the senior and their family member the wonderful moment they just helped to create. Do NOT be so interested in making it through your shoot that you don't show your subjects any progress being made. Show a beautiful shot, and it will bolster the senior's confidence both during and after the shoot. This will also help prove to Mom that you do actually know what you're doing, because she wasn't so sure after tip #1. If you aren't getting fantastic shots straight out of your camera that are good enough to show your client in the moment, then it's likely that you're relying too heavily on post-processing.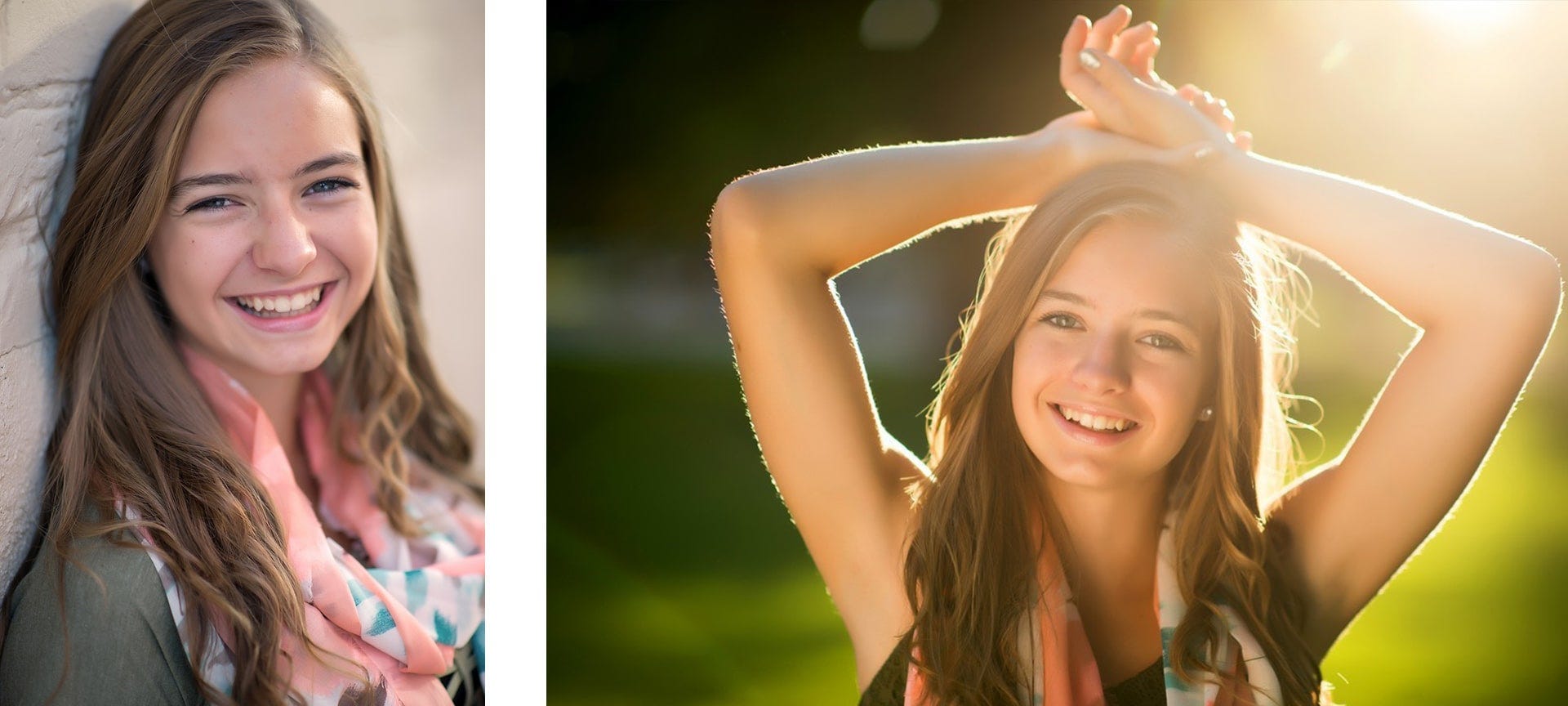 Be creative, but most importantly, be natural!

KISS (Keep It Simple, Stupid!) & Have FUN
It's not the most specific tip in the world, but it rings true. Senior photography is very similar to wedding photography. This is one of the happiest days of a senior's life! You have a client who has completed a whole lot of work to get where they are, and now they are celebrating how far they've come. They want memories that will commemorate their accomplishments. School is not easy. But getting their photos taken can (and should) be. It should also be FUN. I will admit, this is much harder to accomplish when you're shooting senior guys, because guys just want the session to be "one and done," whereas senior girls have brought their whole closet in the car with them.
Keep in mind, you should have fun shooting too! If you aren't having fun, chances are the senior isn't having fun, and Mom isn't having fun (Mom has to have fun or you don't get to eat).
There are many techniques you can use to keep things moving and simple while also having a great time. Use a location to its maximum potential before moving on to the next. Zoom in tight for headshots and close-ups and move to full body shots with poses that work for both. Your senior doesn't have to move. Tell them how great they're doing (even if they aren't).
If something isn't working, change it! Do not, however, imply or tell your senior things aren't working because of them (even if that's why). Tell them "let's try XYZ instead, just to mix things up for a minute" and change from there. Or, say that you have to adjust something on your camera. Use this time to double check all of your settings, but before you do so, tell your senior to take a minute to relax and grab a drink of water (you should tell him or her to bring water along with them before the session). When you go back to the shoot, change the pose completely. They likely won't remember how they were posing in the beginning, and you get the chance to fix whatever wasn't working before.
In the studio, keeping things simple means using less lights than you think you need. Check out the below photos. All of these were shot using just a single light.
Again, remember that you should be having just as much fun as the senior. Consider that they (and their Mom) are very stressed. Do anything you can to alleviate that. Promise them you can deliver beautiful images. Then, deliver beautiful images. Keep calm, and you'll do great. Fix any issues that come up; answer any questions you can. Don't dismiss your client's opinions. Even though you're a professional photographer, the average person still knows when a photograph looks or doesn't look good. You won't be fooling anyone with bad photos.
Lastly, listen to your senior. If he or she asks for a particular idea, follow through with it. Be honest. Tell them "I'm not sure how that will turn out, but we can definitely give it a try after this pose!" Ensure you're always being attentive.
And most importantly, have fun. After all, you're doing what you love.
Anrew Moline
Andrew Moline is an American professional photographer based in Greeley, Colorado. Specializing in portrait photography, he enjoys traveling and showcasing the culture of different countries and people around the world. Andrew is currently pursuing further education at the University of Northern Colorado, while continuing to refine his photography business. Though just entering college, his already impressive credentials include officially photographing the world's largest Fourth of July rodeo, having photos honored in Colorado art shows, and publishing Central Europe, a book presenting a collection of travel photos.