New Signed Canvas Wraps Give Your Art an Edge, Literally
Busy season is here. Weddings, graduations, and art shows are all starting to stack up. As the pro photographer and artist you are, you want to give your clients a print that will not only last forever, but help them celebrate their big day with friends and family in a memorable way. Enter the Signed Solid-Faced Canvas Wrap. Our sturdy, poke-proof canvas wrap is built solid through and through. Pair that with the free downloadable templates below and you've got an interactive canvas that guests can sign and is unique to each individual you're shooting for. Here are just a few ideas: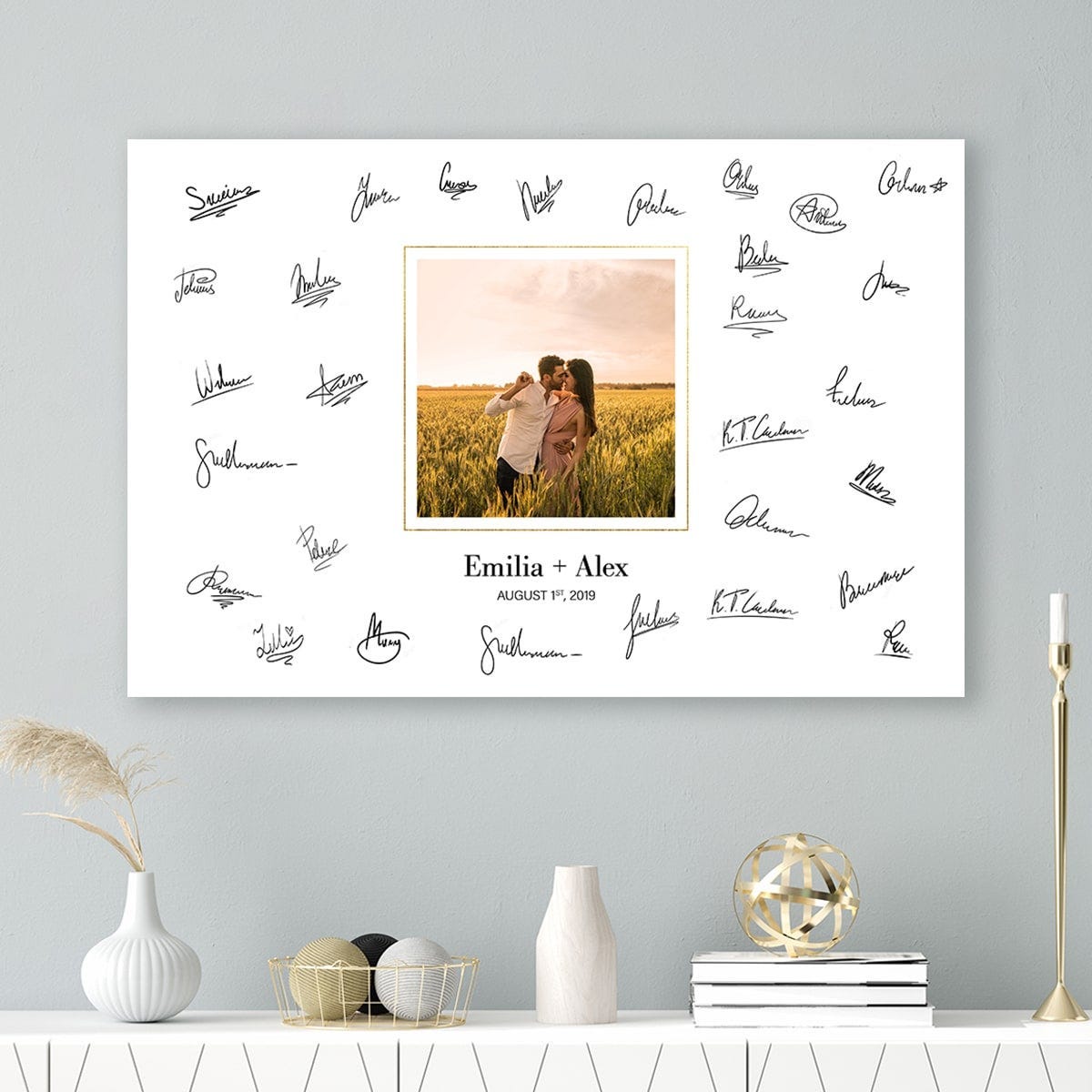 Weddings
  Getting married is such a blur. From the rehearsal dinner, to the first dance, to driving off in the sunset to the honeymoon, what a whirlwind. One of the best prints a newly-wed couple can get is a Signed Solid-Faced Canvas Wrap they can sit and look at – finding a new signature from a loved one, every time. "Aw, remember when your best-man tripped and landed face-first in the cake?" "Yeah, and look, there's your grandma's signature, I'm so glad she could make it up all the way from Florida." A Signed Solid-Face Canvas Wrap is like a time-capsule, a conversation starter, and gorgeous print all-in-one
Graduations 
Hear that? It's the real world calling. College is over. No more classes, no more books, no more professor's dirty looks. Give your client a print that will help them remember simpler days (man, I miss summer break) and all the friends and family that came out to celebrate such a huge accomplishment. A Signed Solid-Faced Canvas Wrap doubles as a functional guestbook. Plus, they can hang it on the wall right next to their degree. "Why yes, that IS a valedictorian sash in that photo. Thank you for noticing." #HumbleBrag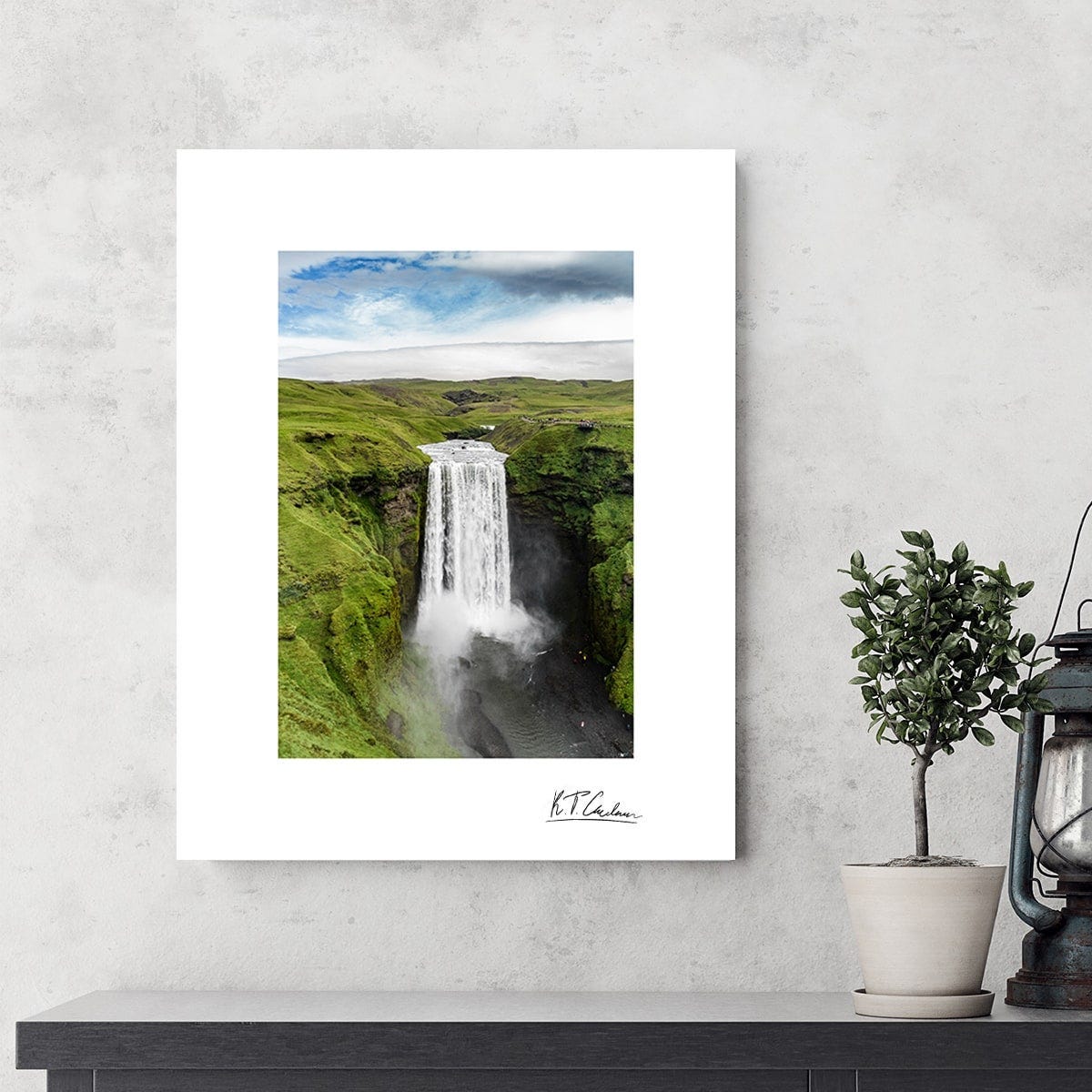 Limited Number Signed Prints
Folks who collect art prints LOVE a good limited edition, signed and numbered print run. They add value to the print and make a reproduction more one-of-a-kind for the end-buyer. Add a narrow border to your print, sign your name on 20 to 30 of 'em, and boom. You've got a limited edition, show-only special print you can make even better margins on. You can even add some highlights or extra color right on the canvas using a brush and offer a U/P print (Unique Print means this series has a unique element that cannot be reproduced the same each time).  
Download your free template below for sizes 11x14, 16x20, 16x24, and 20x30. Download Template >