Including Moms In Your Newborn Photography Sessions


One of the most common questions I get asked by my clients before their newborn session is "Do most of your clients do parent shots as well?" I know what drives the question. They have a newborn. They are tired. Really tired. The very thought of having to get themselves ready AND the baby can be overwhelming. And yet even though I know this (and can certainly relate to this as I sit here with my seven week old), my answer is always YES! Capturing that bond between a mother and their newborn is beyond special. Newborns change so much during those first few weeks that being able to document that initial bond between mother and a child is truly priceless. And what's more… for every client that I have said "Yes, you must do some parent shots," I have inevitably always heard how thankful they were when they view their gallery that I encouraged them to be included in those photographs.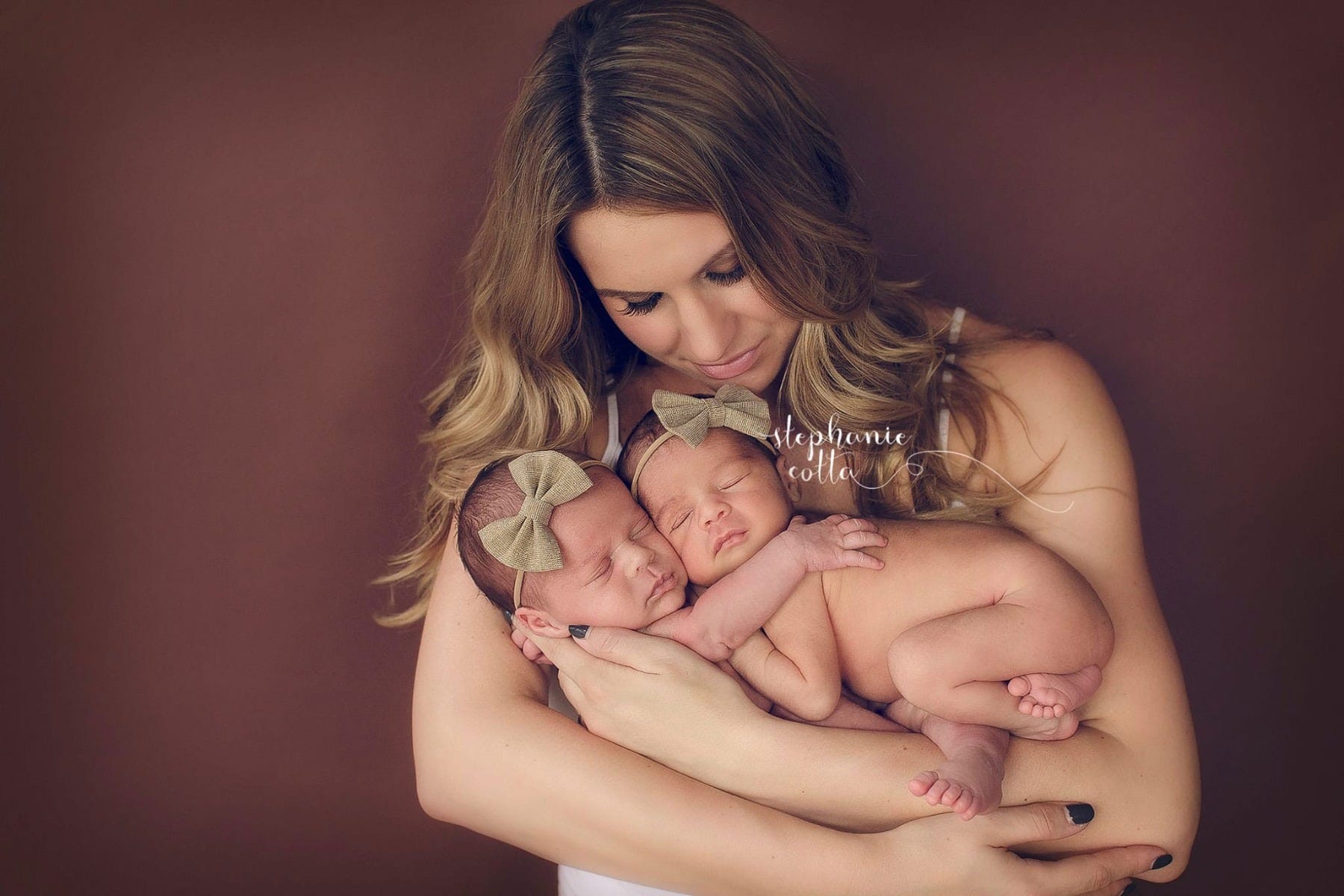 While this time can be overwhelming for moms, here are a few tips I recommend to newborn photographers.
1. Let mom know that they don't have to get ready before the session (this alleviates so much pressure). I do all of my posing with just the newborn first and let mom know if she wants to bring a little makeup and hair products, she can have that first hour while I am posing the baby to just get ready. Moms love this uninterrupted time to feel a little fresh. 2. Let mom know they don't need to bring anything fancy to wear for the newborn shoot. Keep it classic! I tell mom she can just bring a white, cream or black color top. It does not matter what they wear on the bottom so let her know she can just be comfortable! 3. You don't need an entire gallery of parent shots. I stick to just a few classic poses (making sure to perfect those poses) and then let mom relax! 4. It's all about the angles. Remember that moms are just a few weeks (or less) out from having a baby. I shoot relatively tight (waist up) and always go on a step ladder so I can photograph moms from a higher point (much more flattering!) 5. I generally pose the baby naked on mom but if the baby is fussy or not sleeping, I just wrap! A simple white wrap on a newborn Is just as classic and helps mom not feel stressed that the baby is not sleeping during these poses.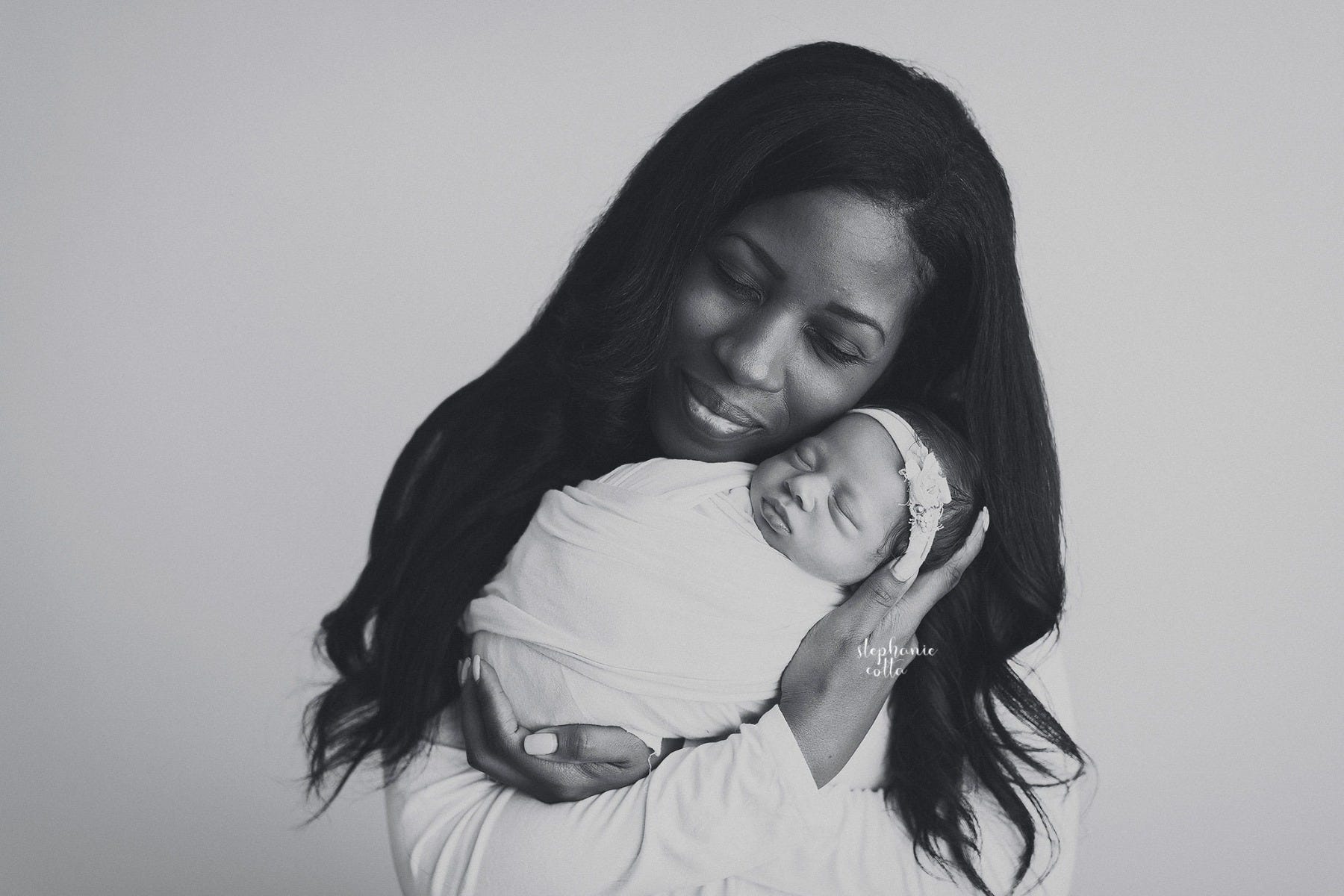 With Mother's Day approaching, it is an ideal time to promote your mom and baby images.
1. Offer new clients a free small canvas (i.e 11x14) of their favorite mom and baby pose with the purchase of a newborn session. 2. Offer past clients a discount (i.e. 25% off) of all prints and canvases for any mom and baby images. 3. Little gifts go a long away! Gift past clients a small print or canvas of your favorite mom and baby photograph from their session with a happy mother's day note! Our job as newborn photographers is to capture these new additions so that ten, twenty, thirty years from now, that parent can look back at the image and remember every single detail of that stage… that perfect baby smell, the touch of those tiny fingers and toes, and that intense love that forms so quickly… incorporating mom and baby images to your gallery only strengthens these memories and your clients will thank you for years to come!
Stephanie Cotta
Stephanie Cotta is an award-winning newborn and family photographer based in St. Louis, Missouri. Since launching her photography career in April of 2010 and retiring from her job as a high school math teacher, Stephanie has proven to be one of the most successful and sought after photographers and educators in the industry. She hosts newborn mentoring workshops in her photography studio (both in natural and studio light) and also travels nationwide for newborn and mentoring sessions. Stephanie has created several e-workshops for both new and seasoned newborn photographers, with the most recent being Mastering the Art of Newborn Photography I & II and Mastering the Art of Twin Newborn Photography.