All Frames Are Currently Out of Stock
Looking back. Moving forward.
Inspired by the galleries of Versailles, our Legacy Edition Frames are designed for those looking for a truly timeless, traditional aesthetic. Canvas, stretcher bars, solid wood frames, and a premium white dustcover come together in something greater than the sum of its parts.
Give your images the presentation they deserve with these remarkable, beautiful frames.
Order Now >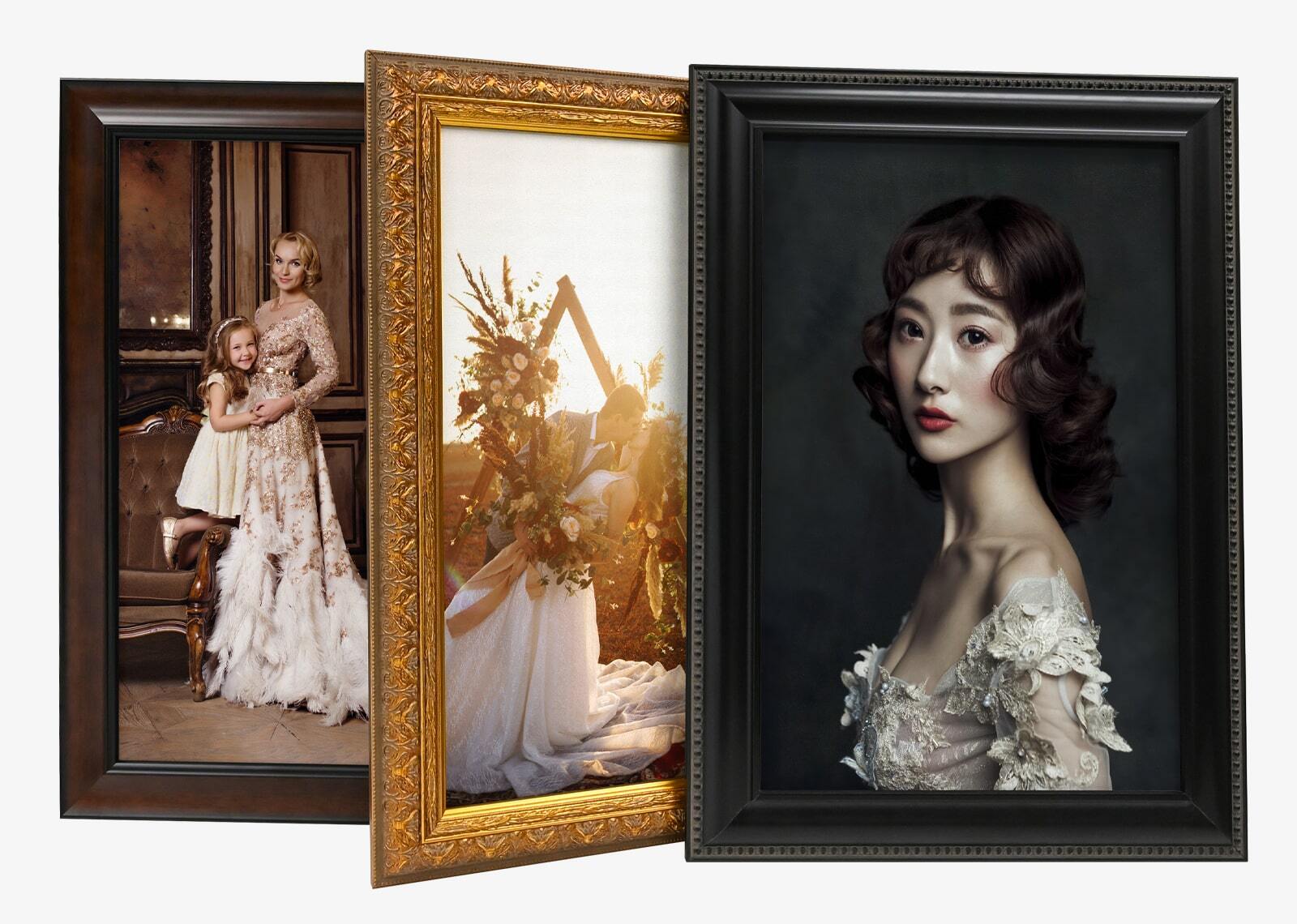 Stunning Design. Exceptional Beauty.
Legacy Edition Frames debuts three frame styles -Napoleonic Gold, Vintage Black, and Modern Walnut- that elegantly complement your work into a gorgeous centerpiece.
Order Now >

A Radically Traditional Composition.
Traditionally Stretched Canvas. Premium Dust Cover. Solid Wood Frames
Turnaround time: 6 Business Days.
Order Now >